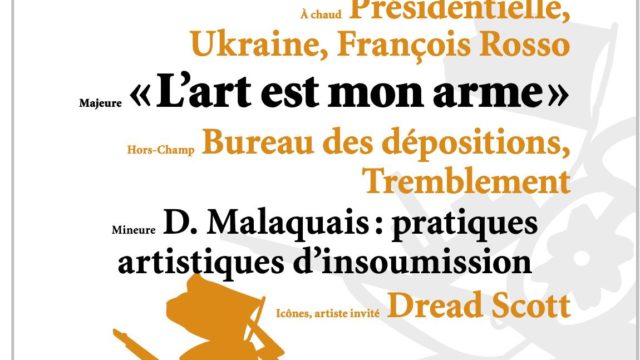 De Kinshasa Chroniques à la bibliothèque // Un texte sur mon travail avec Dominique Malaquais // Multitudes n°87
voir ICI le site de Multitudes
De « Kinshasa Chroniques » à la bibliothèque
Ce texte témoigne de questions et enjeux partagés avec D. Malaquais pendant la création de l'exposition Kinshasa Chroniques (2018-2021) : comment s'inscrire dans le contexte impérial d'un musée, peut-on le déconstruire de l'intérieur ? Existe-t-il des échappatoires ? Et au-delà, quels possibles pour une pratique de scénographe et d'artiste en lien avec le monde multiple et crépusculaire dans lequel nous vivons.
From "Kinshasa Chronicles" to the Bibliohèque
This text bears witness to questions and issues shared with D. Malaquais during the creation of the exhibition Kinshasa Chroniques (2018-2021): how can we fit into the imperial context of a museum, can we deconstruct it from within? Are there any ways out? And beyond that, what are the possibilities for a practice of scenographer and artist in relation to the multiple and twilight world in which we live.