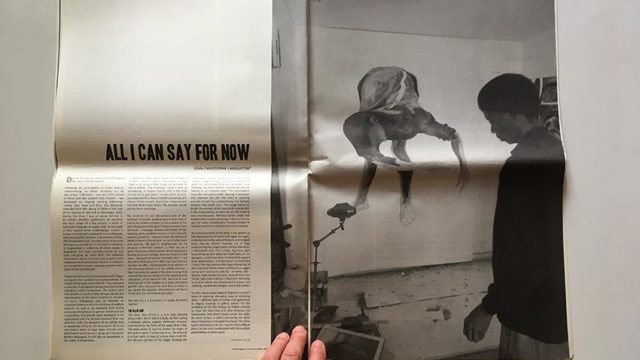 All I can say for now // a text on Unathi Sigenu's work // Chimurenga Chronic, 2017
Un texte sur le travail d'artiste d'Unathi Sigenu, écrit en 2014 et 2016, publié dans le Chimurenga Chronic d'Avril 2017. On peut lire le texte [en anglais] ICI sur le site de Chimurenga [traduction de Dominique Malaquais].
A text on Unathi Sigenu's artist work, writen between 2014 and 2016, published in the Chimurenga Chronic [april 2017]. The text can be read [in english] HERE on the Chimurenga website [translation Dominique Malaquais].