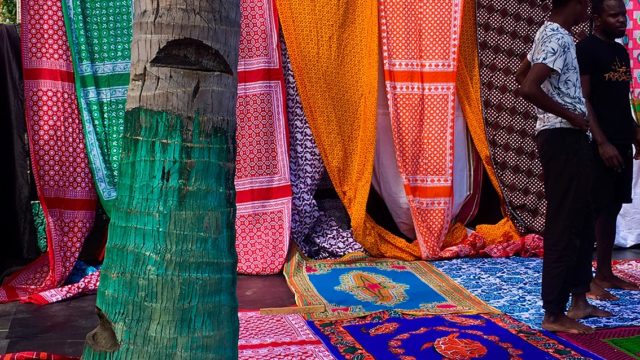 Murmures des décasés // Djodjo Kazadi // 2021
Une pièce chorégraphique de Djodjo Kazadi [Cie Kazyadance], créée à Dzaoudzi, Mayotte, en juin 2021 dans le cadre du festival Trépidanses au Royaume des Fleurs.
A travers la danse, c'est une interrogation sur le patchwork identitaire qui constitue cette ile, entre son inscription dans le canal du Mozambique, le fait qu'il s'agit d'un territoire français, la relation aux Comores, etc. Le projet scénographique est une transposition frontale de ce qui constitue l'ordinaire de l'espace urbain à Mayotte : la matérialisation de ces multiples identités, appartenances, opinions, etc. sur les corps, via des tissus. L'idée m'en est venue en observant la foule descendre de la barge qui relie Petite Terre et Grande Terre. Lorsque les mahorais voient cet espace, ils identifient immédiatement ce à quoi chacun d'entre eux renvoie.

——————————
A choreographic piece by Djodjo Kazadi [Cie Kazyadance], premiered in Dzaoudzi, Mayotte, in June 2021 as part of the Trépidanses festival @ The Royaume des Fleurs. Through dance, an interrogation on the  patchwork identity which constitutes this island, between its inscription in the Channel of Mozambique, the fact that it is a French territory, the relation to the Comoros, etc. The scenography is a frontal staged transposition of what constitutes the ordinary of urban space in Mayotte: a materialization of these multiple identities, affiliations, opinions, etc. on bodies, via tissues. The idea came when I watched the crowd on the barge between Petite Terre and Grande Terre. When the Mahorais see this space, they immediately identify what each textile refers to.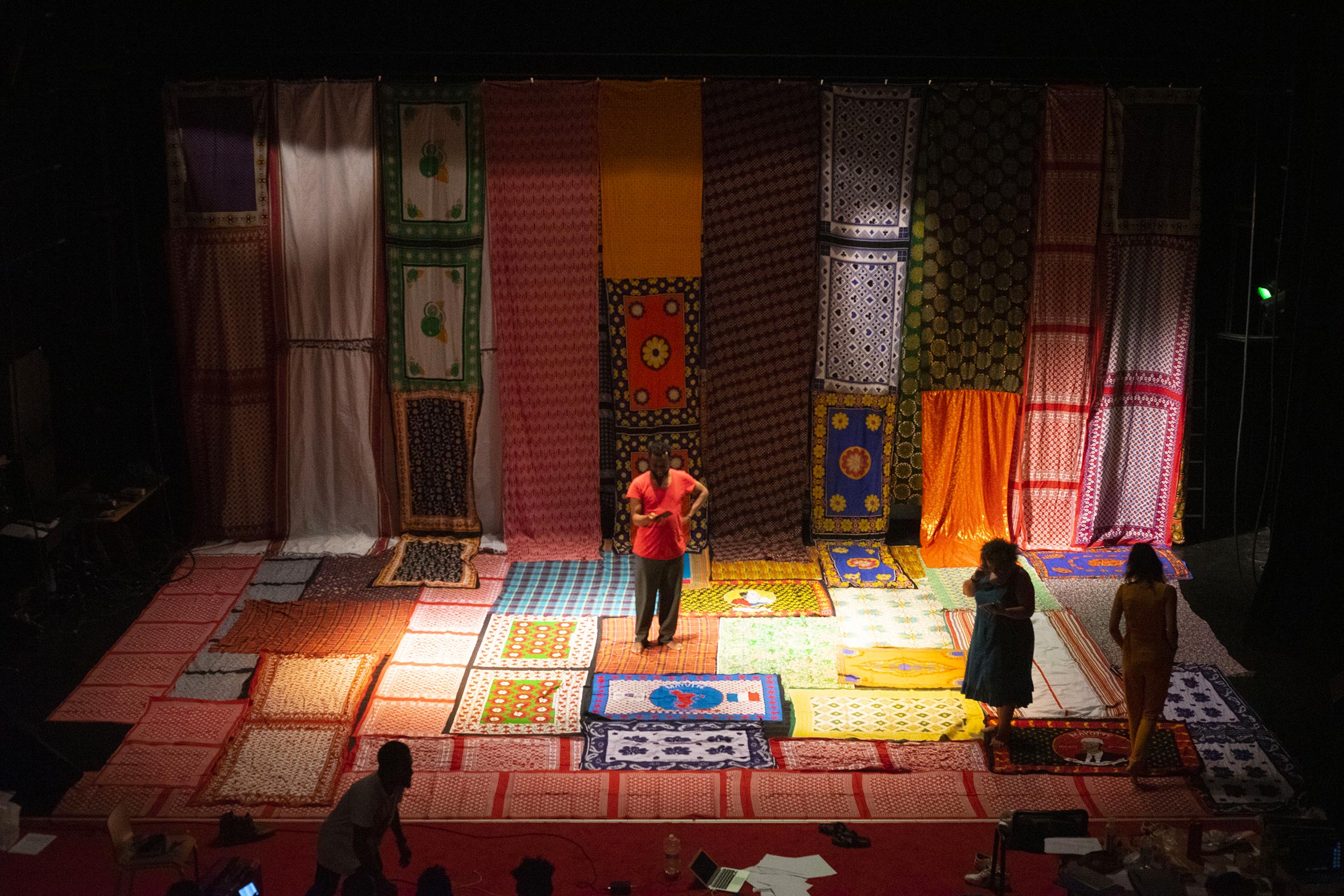 Dessins préparatoires – fevrier 2020.