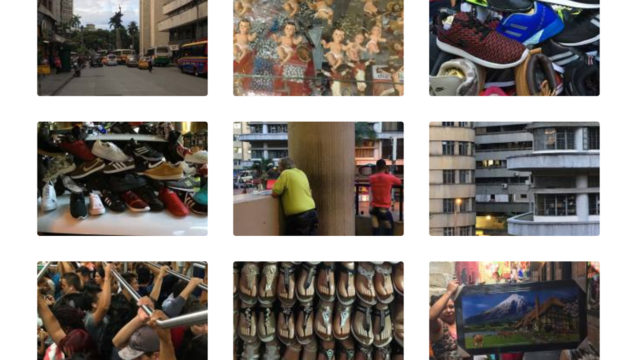 Cities // On common spaces and theatricality // A blog
This visual [photo] project is about theatricality and the common in urban spaces over the world. I've been working for long at the border of the city space and the theater stage, and this long term series [I began in 2009, but i've been taking pictures in cities since the middle age] is a attempt to visualize what I have in mind and sensations about the notion of theatricality as a more open concept for theater creation. The background is the city as common space, also the concept of 'people as infrastructure', by A. Simone, and some others like body politics, stage, gesture, play, theater of operations [open list]… And: the energy of the crowd, the creativity of daily life, theatricality in the most banal moments, fiction in a shop, performance in the being there, walk vs stage, angles of vision and multiple perspectives, tensions, landscape… and kingdom as a crucial experience of the city space.
It's a visual non ending play – an almost daily compulsive photo practice – at the crossroad of visual obsessions, emotions and concepts [in the key words] which are entering in resonance with the pictures and produce visual narratives. It's deeply a personal and subjective point of view, in link with the places where I go, work, live… No universality in this, but a certain level of transversality.
I try to mix the photos, to play with contrasts between them, which is not easy on a blog, as the date of publication gives the order of apparition. At some point i'd like to exhibit this project, and would work more radically on this mix of similarities and contrasts.
I don't give the name of cities and places as identifying the local is not so important here, this project being more about what I see as constantly reappearing everywhere. But many cities over the world are there : Johannesburg, Paris, Kinshasa, New York, Berlin, Medellin, London, Dakar, Capetown, Beyrouth, Geneva, Cotonou, Philadelphia, Port au Prince, St Denis de la Réunion, Miami, Alexandria, Cairo, Strasbourg, Salvador de Bahia, Damascus, Tokyo, Lubumbashi, Douala, Istanbul, Bordeaux, Bogota, Brussels, Delhi, Stockholm …
Ongoing and non ending process…
On the main page, all the photos, under keywords, the specific series. Some pictures appear in 2 or 3 series.
Click on the picture below to see the project.