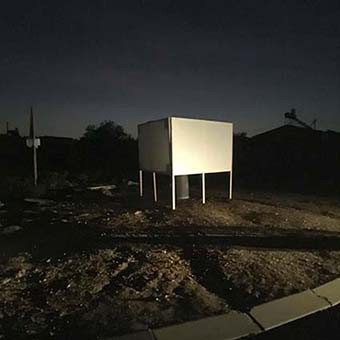 Map chach yon vil // In Cosmo city and Alexandra // Inhouse Johannesburg
An invitation by Ntsoana contemporary dance theater [Sello Pesa] for the Inhouse project 2016 in Cosmo city, Alexandra and Soweto.
The original version of the project, concept, texts, films, are visible HERE
[Cosmo city / the place of the installation]
I share with Sello Pesa the idea art should be as constantly public as possible, and visible for everyone – anyone; means, in 'public space' [even though the notion is problematic]. In Cosmo city we could say 'outdoor', as I'm not shure there is an idea of  'public space' in the conception of this neighborhood [but there is one in the way people are there, in streets, etc.]. The Inhouse festival stages there, and in Alexandra & Soweto, a series of performances / installations. It makes sense to me to be involved in such a project, as 'escaping' from the 'cultural' frames [the stage, the gallery, the institution, etc.] – and 'create' [humbly] open spaces – which are most of the time moments – for everyone to experience a creation process, is central in my work, as scenographer and as artist [this is at the origin of the Urban Scénos project].
In Cosmo we staged the screens but there was no power at the time of the presentation. The next day it went well in Alexandra.
Some images from the Alexandra moment: