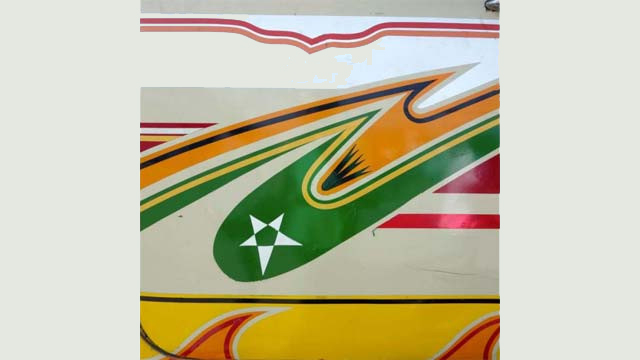 The Port au Prince Series # 1/2/3, 2014-2016
It starts with busses and trucks. A kind of existing, real and moving, urban utopia in the city, coming from people's practices. I consider these busses not as a cultural [exotic…] object but as a conceptual dispositif. The abstract dimension of the picture shift their scale and suggest an urban becoming [in a deleuzian meaning], an idea of a city designed by inhabitants.
At the same period, I hear about the 'goudou goudou du gouvernement' [goudou goudou in Creole means earthquake]. The government, in order to 'rebuild' the city centre after the 2010 earthquake, destroyed an old area, one morning. Since then, nothing. The new urban project is a large avenue with palm trees and the images show people in costume walking in a modern city. In the ruins, I focus on the remains, the visible signs of people's life. I remove the rubbles from the images. Some people haunt the area, some still live here, or put into order some documents.
See HERE the video installation 2014
See HERE the video installation 2015 [during Urban Scénos + Festival Quatre Chemins]