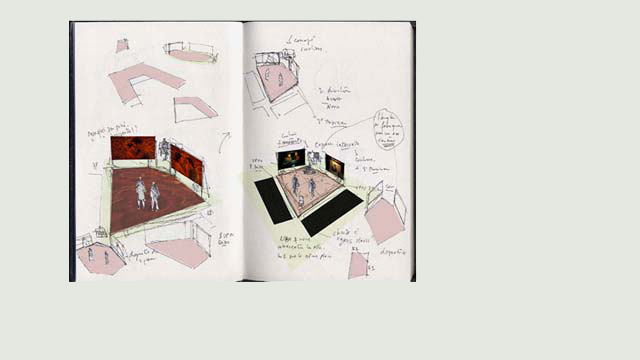 2006 // Alba & Nur // Catherine Vincent
Musical chronic by Catherine Vincent // Scenography Jc Lanquetin //  Percussions Sylvain Saffedi  // Photos Dolorès Marat //  Sound Olivier Claude & Elory Humez // Technics Santiago Blanco // Creation in Marseille, Theatre de la Cité, april 2008.
The spatial work focuses on the relation between the pictures (by Dolorès Marat), and the singers. The principle is double, create a kind of visual 'confusion' between the picture and the space (as the singers are also in the pictures), and at the same time manage any spectator's vision to be diagonal.
Documents